3 A-Spot Sex Positions if You Love Going Deep
Like the G-spot, there's speculation as to whether the A-spot exists. But for some, the orgasms couldn't be realer.
Sure, you've heard of the G-spot, but what about the A-spot, aka the anterior fornix? Like the G-spot, there is speculation over whether the A-spot actually exists. But some people swear by this erogenous zone (located deep in the vaginal tunnel, near the cervix) and claim it produces out-of-this-world orgasms.
So if you're down to try something new, here are five A-spot sex positions that might really hit the mark.
1. The Doorframe A-Game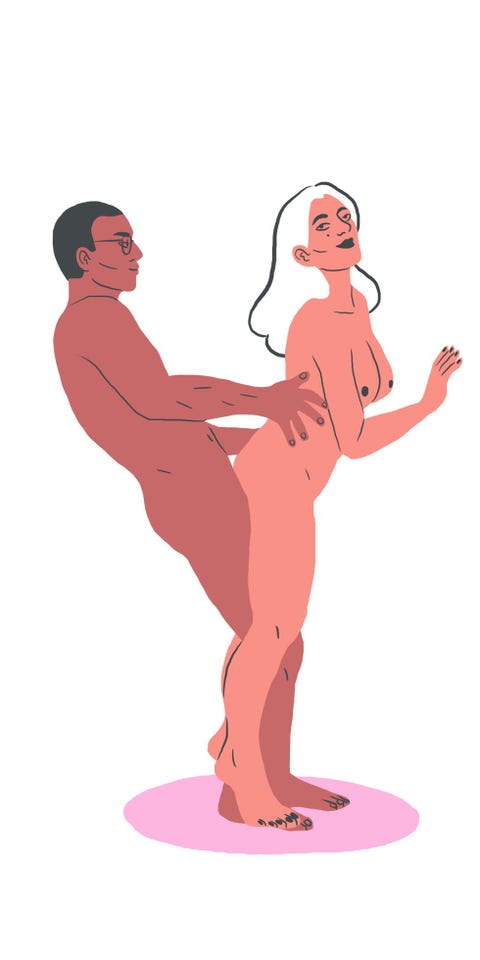 Turn a doorframe into a stealth sex toy for deep, A-friendly penetration. Leans your shoulders back on one side of a doorframe with your feet on the floor by the opposite frame. Have your partner face away from you, straddle you, and lean forward to hold on to the frame. She can arch her back and stick out her butt for the best angle.
2. The A-Plus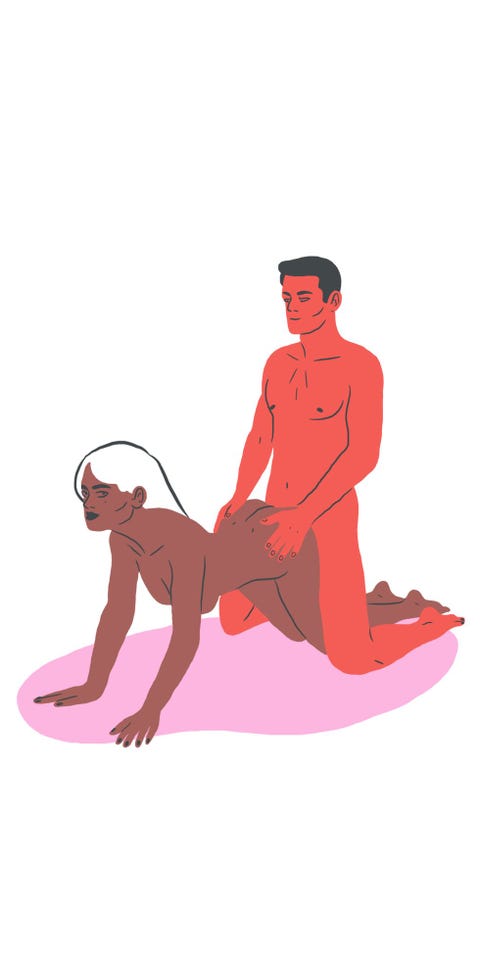 The back arch/butt tilt move also works for optimal A-contact during doggy. Your partner can make it feel even tighter by putting her legs in between yours and squeezing them together.
3. The Apex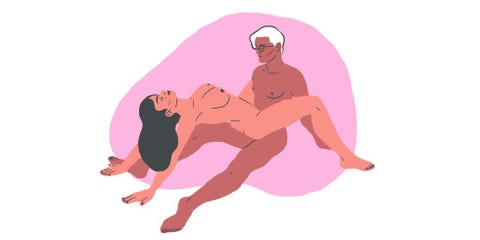 A-spot stim is great for foreplay because of the prodigious lube factor. Take advantage of the physical and psychological benefits of being extra wet with a crab-crawl-like woman-on-top position where both of you can see and feel just how good it is. Have your partner lean back, rocking back and forth and angling herself as she goes to find her best A-spot access.