5 Sex Positions for People Who Like to Watch
Feast your eyes on these.
There's nothing hotter than you two in the throes. Appreciating those gorgeous visuals lets you be voyeur and/or exhibitionist, and can be a huge turn-on for both of you. These positions work regardless of who you're having sex with. Get lookin', good-looking.
1. The Full Frontal Fold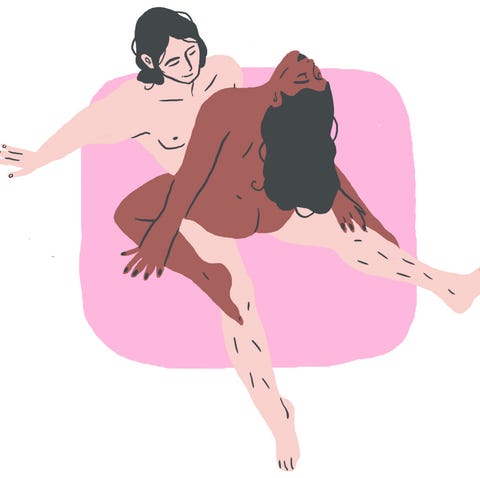 If your partner can get into this position—and extract herself from it after—it'll give you an incredible view. Have her sit on top of you while you sit with your legs straight. Then she leans back as far as she can, or wants to—all the way back on your legs or resting her weight on her arms. You can run your hands up her chest or rub her clit, or for a more BDSM vibe, hold you down with a firm hand. If she wants to see too, arrange yourselves so there's a mirror behind your head.
​2. The Couch Curl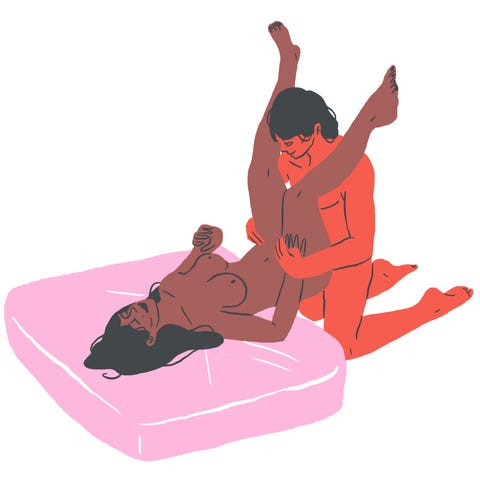 You kneel, she sits back on the sofa with her butt at the edge, feet over your shoulders. You can both watch as you slide into her—and it's even better if you pull out at an excruciatingly slow pace. When she can't take anymore and reaches down to stroke herself, it just makes the view that much better. You're also in the perfect position to use a vibe on her clit to make her orgasm even more intense.
3. The Subjugation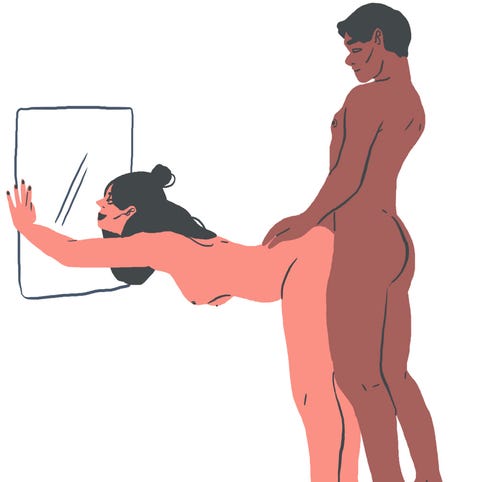 Sex in front of a mirror is all kinds of hot. Give it a go by having your partner bend over a bathroom sink and watch in the vanity mirror as you take her from behind. If you're into consensual power games, you can pull her hair and say filthy, filthy things. (And if she want to be in charge and be the one saying filthy, filthy things, by all means, she should do so.)