5 Sex Positions to Pair With Cock Rings
Like the name implies, a cock ring is worn around the base of the penis or the penis and balls, thus enhancing an erection and intensifying your orgasm as well as helping you last longer. If your partner has a vagina, they can get something out of it, too; besides all of the above benefits, a penis ring can also vibrate for some clit stimulation. It's a win-win!
The Basic Ringtone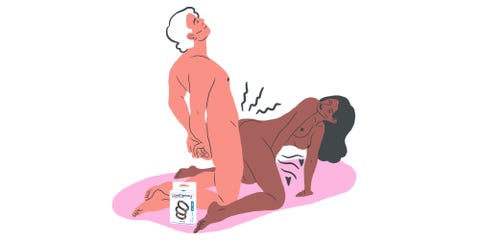 Cock rings can be intimidating, so start with an inexpensive assortment of simple silicone rings that are stretchy enough so you can pull one off easily if it's way too small. Try doggy-style so you can behold your throbbing peen while your partner is enjoying the extra time to find an orgasm.
The Ringside Seat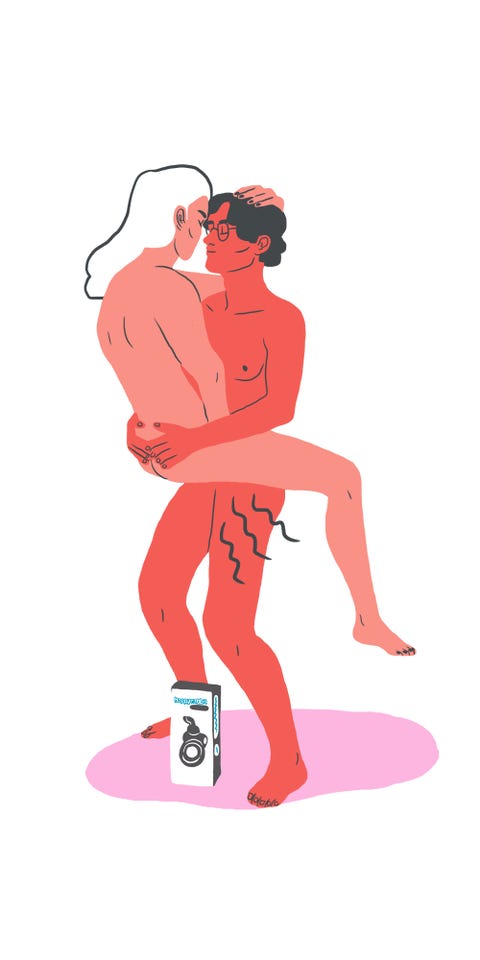 Sit your butt at the edge of a table so you can both enjoy the visual of your swollen self sliding into your partner. Great for kissing, and if you get a ring with a rabbit-style attachment, your partner will have their hands free to run their fingers through their hair, play with your balls, or just grab your ass and pull you in deeper.