5 Sex Swing Positions for Mid-Air Orgasms
The wildest ride of your life, guaranteed.
Sex swings can *sound* intimidating–where do you hang one? Can a door really withstand the weight of a full human? Will your crotches really align that perfectly? Luckily, there are soooo many options (and VERY excited customer reviews) to ensure that your spontaneous $60 swing purchase might be the best one you ever made. Here are some poses to get you started:
1. Spin Me Right Round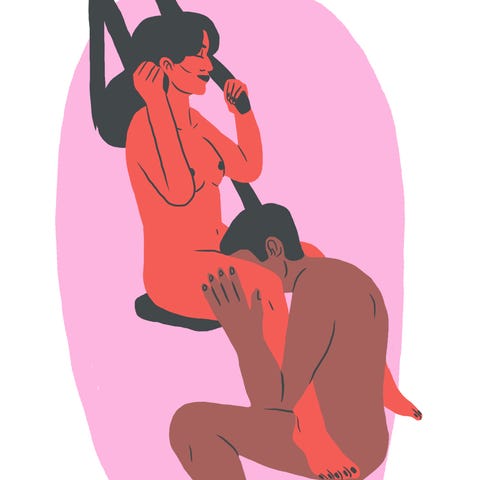 Weightless oral? Yes, please. Your partner can hold onto the straps, lean back and bliss out, while you use the swing to rock her back and forth and side-to-side over your mouth.
2. The Fidget Spinner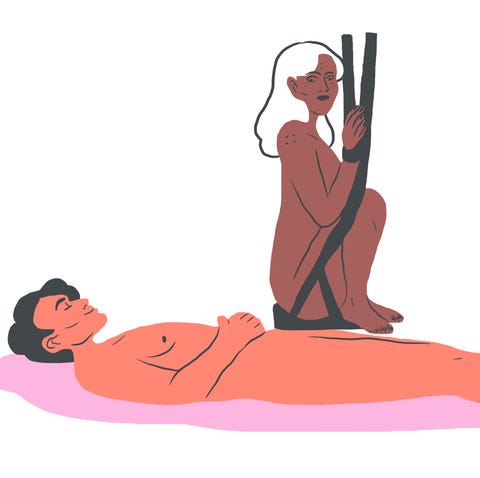 Get yourself a swing that can do a 360 for next-level orgasms. Here's how. Your partner holds on to the straps, slides her butt back off the seat and puts her feet in the foot harnesses. Lube up and have her lower herself onto your penis. You can lie there and spin her as you both please.
3. Dog in Space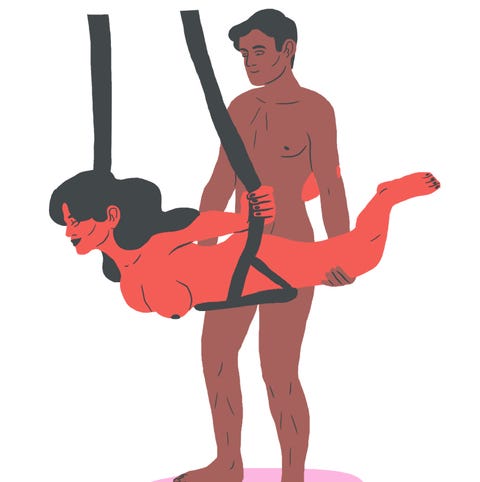 Being suspended during doggy is a pretty amazing feeling for your partner (and you!). She lies with her stomach over one strap and rests her chest over the other. A hammock-style swing is best and most comfy for this position. You hold onto her hips or thighs, and slides her back onto you. She'll have a free hand to rub herself, or, hell, just lie there and fully enjoy the ride.