8 Blow Job Sex Positions That Everyone Will Love
Everybody wins!
It's amazing to be on the receiving end of a BJ, but they can be super pleasurable for your partner, too. Here are some sex positions that do something for your partner while they're toiling Down Under. Everybody's a winner! Except the person who has to wash the sheets.
The Prop Engine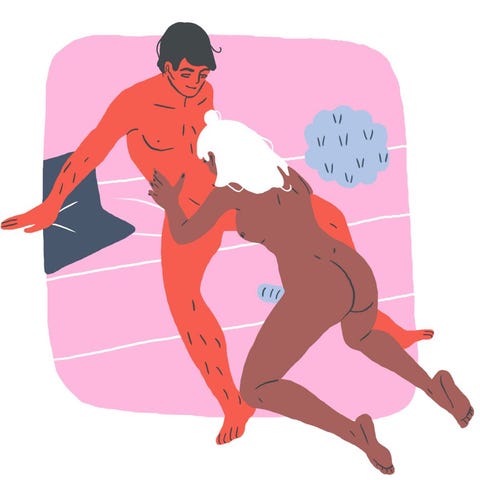 Use the power of physics and have your partner prop a largish vibrator between a mattress and box springs or the cushion and frame of a soft couch or chair. The toy will tend to your partner, and they'll have their hands free to add to that BJ.
The Hump and Blow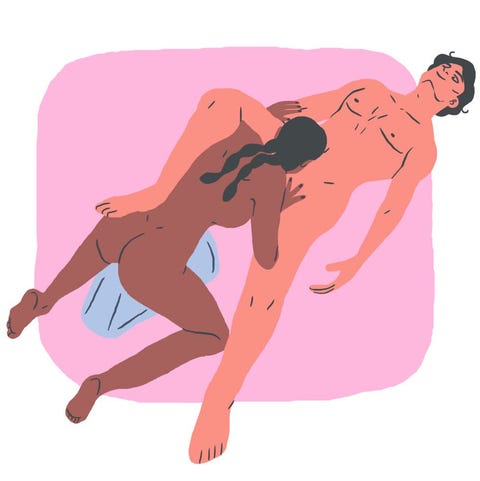 Have your partner prop a pillow between their legs and slide back and forth over it as they go down on you. If they need more power, invest in a toy mount that will hold a Magic Wand or DIY it and stick a l'il something between two pillows—they can press them together with their knees.
The Yin Yang Edge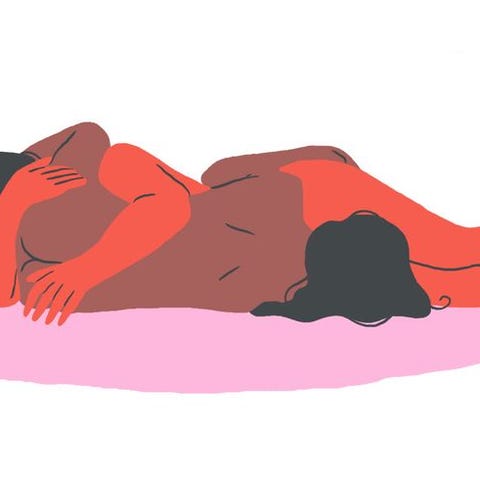 Avoid that weird 69 zone where you're simultaneously giving and receiving yet not doing either properly by trading off. Torture each other by bringing each person juuuuust to the brink of orgasm, then switch. (High fives optional.) Lie in a sideways 69 position so that when the other person cuts you off, you barely have to move to immediately translate all your passion back to them via your mouth.
The Double-Down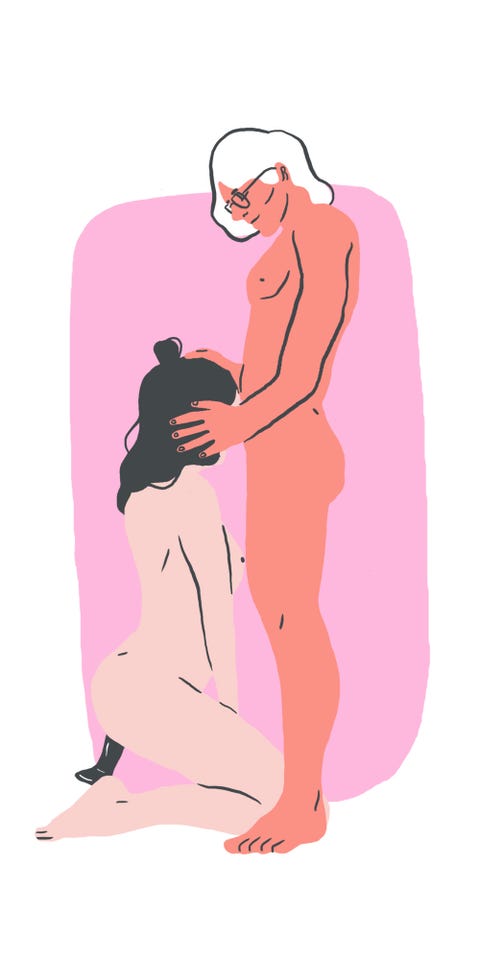 Stand and take off your pants, and have your partner kneel in front of you and kiss their way up your inner thigh. As your partner eventually goes down on you, they can ride gently on a dildo or press a vibrator against their clit.