What I Learned From A Year Without Sex
I've soaked into my bones the power of being a completely independent creature.
Shonda Rhimes had her year of Yes. I have had a year of No, thank you.
The last time I had sex it was with a 25-year-old, 6'4" underwear model. If you're about to embark on a year of celibacy, you want to go out with a bang.
It was a Sunday. We had sex four times. By the end, neither one of us could see or walk straight.
At the time, I didn't know I was about to enter a year without sex. I am 33. I started having sex when I was 17 and have always had a healthy relationship with sex, nudity, and my sexuality. I associate sex with dating. The few times I've tried to have a sexual relationship with someone while keeping our interaction casual, it hasn't worked.
I have the kind of personality that creates and draws involvement (more on this later). So, with the right partner, sex has always been a fun thing for us to experience. I've never been uncomfortable or unhappy during or in regards to it, and it's certainly not something I've ever feared or gone lengths to avoid.
Thus, the unconscious absence of sex didn't register for about four months. I'd been happily living my life when one day I realized… huh, four months. A season.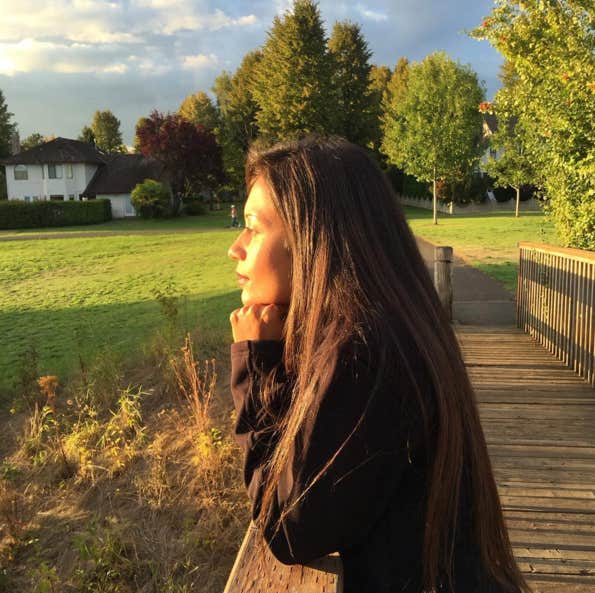 I began to connect the effects this absence of sex and dating were having in my personal life, my career, and my self-concept. The results were so rewarding that I decided to stretch one season into four. What began as circumstance became an intriguing experiment. I investigated the science behind sex, coupling, and bonding, and what I learned deepened my excitement and commitment to this decision.
Women and men react to sex very differently, and women and men create loyalty differently. Women forge loyalty through high and repeated levels of oxytocin. Testosterone is an oxytocin inhibitor.
Guess who's known for testosterone?
Due to men's naturally high levels of testosterone, the way they develop attachment and loyalty to another person is through repeated and high levels of vasopressin. During orgasm, a woman's level of oxytocin rises to its maximum. The only other time she feels the extreme peak is when she is with her own children, during lactation and other forms of caregiving. In other words, after orgasm, a woman begins to feel a sudden loyalty and attachment to her partner, regardless of her authentic emotions. Unfound on sincere emotion, the loyalty and attachment aren't merely sudden; they are false.
In contrast, during orgasm, testosterone in a man skyrockets. Therefore, during, prior to and after sex, while a woman feels increasingly connected and attached to a man, he has the opposite reaction. Attachment, bonding, and loyalty for a man only develop in the presence of vasopressin. Vasopressin levels increase only after a period of time has elapsed between him and his partner, as he develops a genuine understanding and appreciation of her beyond sex.