What To Do If You Can Only Orgasm When You Masturbate And Not With Your Partner
We're officially in International Masturbation Month. Although masturbation gets a month out of the year to be recognized and celebrated, that doesn't mean it's not getting the same amount of love the rest of the year, day in and day out, by the majority of the population. And, as with anything that's sex-related, it doesn't come without plenty of shame and stigma attached. As a taboo topic, people still have tons of misconceptions, questions, concerns. It's with these inquiries that people turn to reliable sex experts, like Dr. Laura Deitsch, aka Dr. Shameless, Vibrant's Licensed Clinical Counselor & Resident Sexologist.
One of the most common questions Dr. Deitsch gets is: "I can only come when I masturbate and not with my partner. How can I fix this problem?" For starters, no one should be thinking this is a problem, per se. Women, for the most part, can't climax from penetrative sex alone, so that's something worth noting. If it's happening to you, you're definitely not alone. But while that's true, there can be other factors standing in the way of you getting off during sex with a partner. Here are seven tips for trying to orgasm with a partner, according to Dr. Shameless.
1. Figure Out If There Are Any Underlying Issues That You're Not Addressing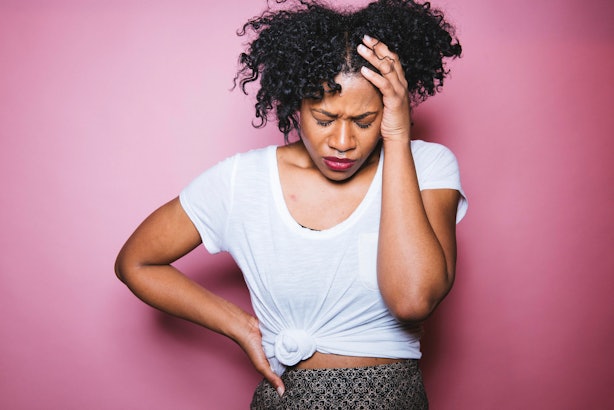 "First and foremost, examine whether there are any underlying issues of attraction, taste, fears, shame, and so on," Dr. Shameless tells Bustle. "That's a huge bundle of potential issues so let's suppose for simplicity sake, none of those things are going on."
Reasons why someone might not be able to climax with their partner can really run the gamut. So, as Dr. Shameless suggests, you want to check off what you know for sure isn't the problem. If you're not genuinely attracted to your partner, are nervous about sex, or are stressed out in general, these things can definitely stand in the way of an orgasm. If you can check off these things as not being the issue, you can proceed.
2. Realize How The Body Works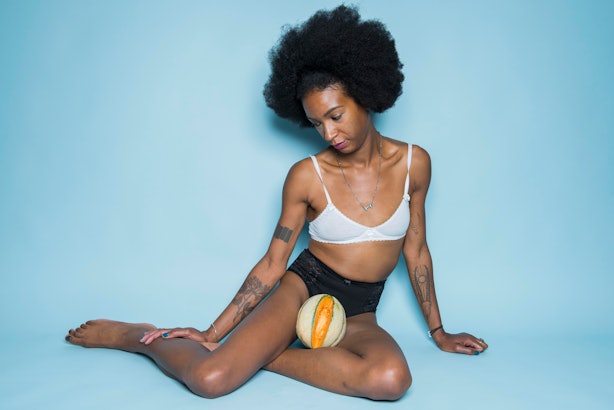 Not only should you have a decent grasp on how the human body works, especially in regards to arousal and orgasms, but understanding how the brain and body are connected is also going to be a huge help. Human beings are creatures of habit. Because of this we prefer our habits and like to stick to them as much as possible. "Our bodies and brains create pathways through repetition," says Dr. Shameless. "If you have orgasmed repeatedly through masturbation, your brain is primed and ready to do so again. If you haven't typically orgasmed with a partner, your brain will naturally have a harder time getting there."
3. You May Need To Rewire Your Brain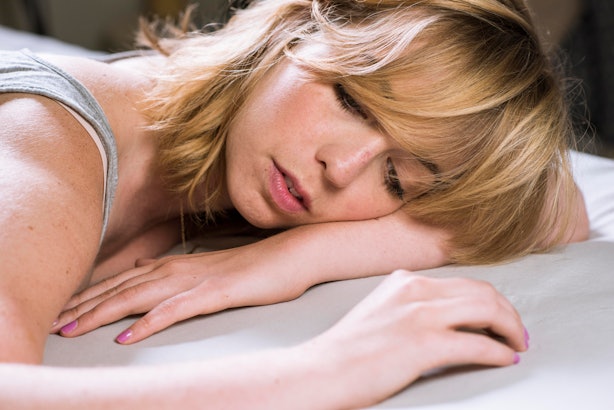 If your body and mind only know climax through masturbation then, as Dr. Shameless tells Bustle, you need to rewire your brain and create a new pathway that will, ideally, result in a different outcome — aka an orgasm with your partner.
"To do that, pay attention when you are masturbating to exactly what is going on that brings you to orgasm," says Dr. Shameless. "Is it a fantasy or a certain physical stimulation? Is it a lube amount or visual cues? Once you have figured that out, find a way to involve your partner in this method. Perhaps you share the fantasy and ask them to join you in storytelling. Think of it like live sexting."